Disk Cloning
Mail-in or drop-off disk duplication 1:1 cloning. Send us a source disk and destination disk and we will clone and ship the drives back to you!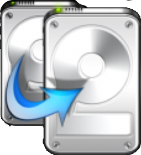 Base price for variant
$245.00
Sales price without tax
$245.00
Description
This service covers a disk cloning of various types of hard drive or, SSD drives. Network Defense Solutions will acquire your disks (HDD, SSD) duplicate the drives for you and send them back or ready them for pickup.
Disk Sizes
Select the disk sizes you'd like to mirror
Reviews
There are yet no reviews for this product.