Emergency Recovery
Emergency Data Recovery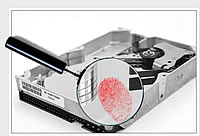 Base price for variant
$149.99
Sales price without tax
$149.99
Description
Dying hard disk, and deleted files. If you have deleted files from a hard disk, or the disk is dying there may be the availability that your data can be retrieved. Your hard disk will be shipped to Network Defense Solutions, Inc. and evaluated. Once evaluated you will receive an e-mail or phone call regarding the status of your disk. If the data can be archived you will be charged for the service, as well as the cost of the media to place the information on. If not, your purchase price less $50.00 will be refunded and your disk shipped back. For successful data recovery you will receive 2 hard drives labelled and information regarding your recovery process. Your data will remain on our servers for 10 days after delivery; thereafter your data will be erased. Network Defense Solutions, Inc. assumes no liability of lost or damaged goods during the shipping process.
U.S. Customers if you would like to order by phone please call:
347-586-9386
Units in box: 2
Reviews
There are yet no reviews for this product.